ACCOMMODATION AND YOGA ASHRAM FACILITY
At Patanjali International Yoga Foundation (PIYF), we provide accommodation and other facilities to our yoga students to make their stay comfortable and healthy.
Please keep in mind, that this is yoga ashram & retreat centre Rishikesh and not a hotel, so we provide all Yoga ashram facilities.

Single / shared accomodation with attached bathroom and hot water

Soap and toilet paper upon arrival ( the rest of the time you need to buy it)

For your personal safety and security, please bring a padlock for your room

Clean bed sheets and towel once a week

Shared kettle, iron and hair dryer on the each floor
Yoga Ashram & Retreat Centre Check - in and Check - out
Those attending a yoga course (a weeks or more), should check- in / Check-out according to their schedule.
For all other guests, Check-In: 12:00 Noon, Check-Out: 11:00am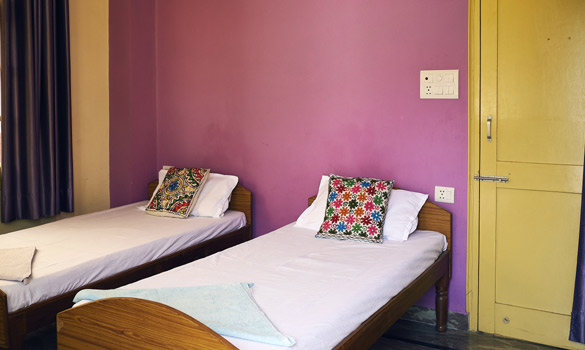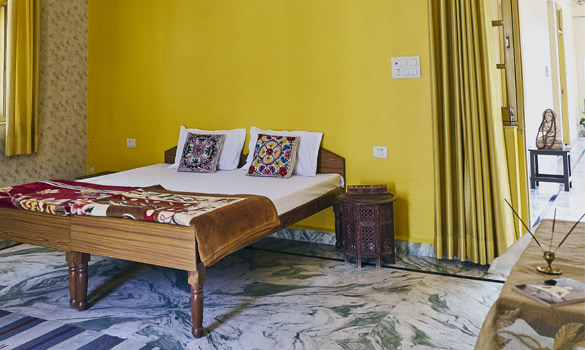 Yoga Ashram & Retreat Centre Additional Facilities: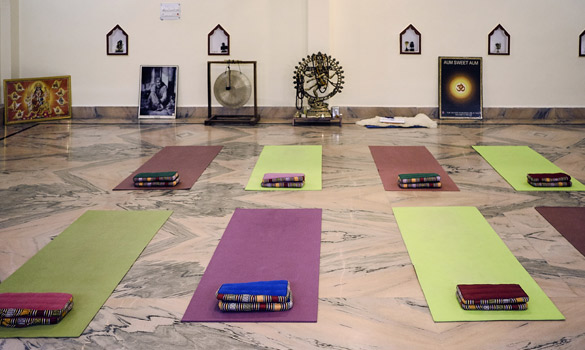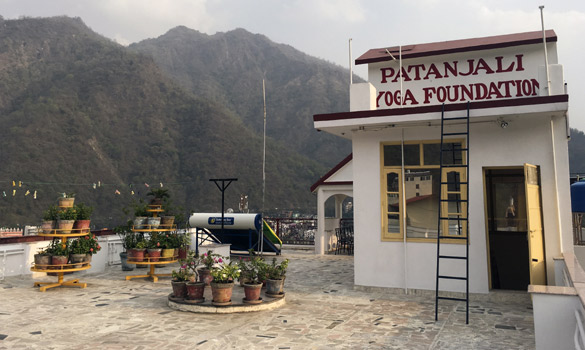 Yoga Ashram Rishikesh Code of Conduct
All guests are kindly asked to follow below code of conduct:
Ashram Gate is open from 6.30 am till 21.30 pm

Restricted dress code for all classes is white yoga trousers, t-shirt, socks, jacket, jumper and shawl.

Discipline is an integral part of the yogic lifestyle and disrespect of rules and regulations may result in termination, without any refund.

Guest must inform the staff in advance if they intend to skip a meal, so there is no waste of food.

Any activity that is not related to the yoga course is not permitted.

Do not be late for class, the door of yoga hall would be closed and you will no longer be allowed to enter.

Smoking and consumption of any drugs, alcohol and meat is strictly prohibited.

Animals and children under 12 years are not allowed in the ashram.

It is not allowed to bring any guests.

We do not have WIFI connection in the ashram. You can buy your own data and sim in USD 10 for more than a month and one GB for per day.