Yoga Teachers
DR JITENDRA DAS, INDIA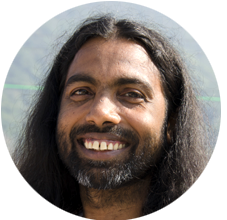 Dr. Jitendra Das has studied and practiced Yoga, Ayurveda and Vedic scripture at school and university, as well as with senior Indian masters. He studied Yoga, Ayurveda, Sanskrit, Veda and related subjects in Haridwar.
Haridwar is known as the 'door to heaven', and attracts many Yogic saints and Ayurvedic masters. It is also an ideal place for Ayurvedic ancient healing and Yogic centres. Jitendra Das completed his B.A. 'Bachelor's degree' in Sanskrit, Yoga, Vedic literature and Philosophy subject, M.A. 'gold medal awarded' in yoga and scientific research, and 'Ph.D.' on Patanjali Yoga and Ayurveda at Gurukul Kangari University, Haridwar, Uttrakhand, India. He also completed MA in Sanskrit from Sampurnananda Sanskrita University, Varanasi.
Dr. Das has travelled, studied and practiced yoga all over India at Ashrams with practitioner monks, during his school vacations. After his graduation, he decided to share the knowledge and experience, that he gained through his practice and from other sources. Therefore, he developed a small place in Rishikesh for Eastern and Western seekers of Yoga and spirituality. By now, this place is well known as Patanjali International Yoga Foundation (PIYF), and is registered with the Indian government and Yoga Alliance international. He teaches and practices Yogasana, Pranayama, Bandha, Mantra, Mudra, meditation, cleansing Kriyas, Ayurveda and Vedic chanting at Rishikesh, and gives conferences, workshops and seminars worldwide.
Dr. Jitendra Das is committed to offering Ancient Style of Hatha Yoga (Patanjali system) and Ayurveda workshops and courses internationally, as well as he offers Yoga Alliance Regsitered 100, 200, 300 and 500 hours Yoga Teacher Training (YTT), Yoga-Therapy and Ayurveda (YTA) Yoga-Meditation Retreat and Yoga Classes in Rishikesh India. He calls the style of Yoga what he is teaching "Ancient Style of Hatha Yoga", meaning the real form of yoga from the source of Aancient Sage Patanjali
He is practicing Yoga since 1986 and studied Yoga in the university for five years to complete his Master degree in Yoga, He then spent another five years to complete research in yoga for a PhD Degree. He has been teaching yoga since 2001. He personally conducts and is responsible for all Yoga Teacher Training and Yoga Therapy and Ayurveda, Yoga Meditaion Retreat and Yoga Courses at Patanjali International Yoga Foundation Rishikesh India.
TATIANA MOROZOVA, RUSSIA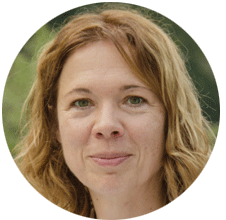 Tatiana Morozova – the experienced teacher of PIYF with a long lasting period of self-practice – over 20 years and deep knowledge of teaching – since 2003. She teaches in Patanjali Yoga Foundation from 2006. Tatiana follows the Ancient Hatha-Yoga style both in her teachings and in her practice. She abides by the rule to get knowledge from Guru to disciple directly. Thus, the Great Masters of Gurukhul Kangri University, Haridwar, grew up Tatiana at first-hand. Master Jitendra Das is one of them.
At present Tatiana is the representative of PIYF in Russia and the leading teacher in PIYF ashram in Rishikesh.
Following the source-text books and her experience, Tatiana Morozova teaches asana classes on alignments, adjustments, therapy & work with the wall, prana and prana vidya classes. She perfectly leads meditations following hatha-yoga, raja-yoga, jnyana-yoga, sankhya-yoga & bhakti-yoga techniques. She has a deep knowledge about Ayurveda and ayurvedic medicine.

Under Tatiana's guidance are such projects as an informative yoga-education: asana cards, asana posters, commentaries to the source-textbooks and its translation from English into Russian language. Tatiana Morozova is an experienced and trusted adviser for her younger colleagues -she grew up such the ace teachers of PIYF as Elena Lepeshko and Polina Goricheva.
SPYROS KAPNIAS, GREECE
Garudananda started doing Yoga in his childhood years, influenced by his first Guru, his father. Since he was young he remembers his father meditating and practiced asanas, trataka and pranayama. Despite doing Αsanas, Yoga Nidra and Pranayama at a very early age and remembering himself sitting on chairs in a lotus position since he was very young, drawn by a subconscious force towards yoga influenced by his father and the books found in his home, in Greece and especially in the rural areas, yoga was something totally unheard of.
Since he was 16 he took up martial arts, which he practiced for 20 years acquiring black belts in different styles and participating in seminars with many distinguished instructors from around the world.
At the age of 26 he started his inner quest and initiated himself to the Inner Western Tradition. He studied Theosophy in depth at New Acropolis and Tantra at Gnostic Church. He also studied for three years Kaballah at the "Iamvlichos School". Continued for years with meditation at Edgar Cayce Institute, with the Spiritual Teacher Mr Vouloukos, and then at another meditation school, which was a branch of the Gurdjieff School. He was high degree at the National Lounge of Greece and also initiated at Rosicrucian Order.
16 years ago he started getting seriously involved with yoga and the first style he adopted was Satyananda Yoga, under the guidance of his then instructor Swami Nirvikalpa, he also started visiting Satyananda Ashram, in Peania, Athens quite often. He completed Yogic Studies I there and followed seminars and annual courses in Kundalini Yoga, Raja Yoga, Kriya Yoga, Pranayama, SWAN, Yoga and addiction, Tattwa Sudhi and Yoga Nindra.
He has done seminars and Teacher Trainings in Ashtanga Vinyasa Yoga, Hatha Yoga and Vinyasa Flow under the guidance of great teachers. For five years he has been involved with Iyengar Yoga doing seminars with many senior instructors and participated in TTC Iyengar in Greece. He has also involved himself with Kundalini, Anousara, Jivamukti Yoga, Aerial Yoga, AcroYoga, Acrobatics, and Antigravity Yoga. Also, is Certified Personal Trainer, Certified TRX & RIP.
He is a E-RYT500, the ultimate Certification from Yoga Alliance. With Teacher Training 200h at YogaWorks, 300h at Shiva Yoga Peeth, 200 & 300h Patanjali Yoga (The Ancient Style of Hatha Yoga), India. Is also Certified in Pranayama-Pranayoga and Acu-Yoga.
Owner of Shiva Yoga Academy in Greece, a Teacher Training School, which has started in 2014 and is a RYS200 Certified School from Yoga Alliance.
He is Qigong Teacher from Chinese Health Qigong Association. He studied for three years, under the guidance of Professor, Claudio Santi and Certified in Myofascial Therapy. An active Yoga Therapist MD, Ayurveda Certified and Energy Therapist, Acupressure MD, Reiki Master in more than 40 Reiki systems and has also been certified in Nadi Vigyam, Crystal Therapy, Chakra Therapy, Aromatherapy, Thai Massage and Thai Yoga Massage.
ACHARYA MANDEEP BHATT, INDIA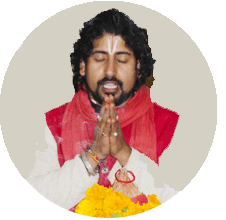 Acharya Mandeep Bhatt lives at the Yoga Capital of the World - Rishikesh, India. He started his journey into vedic life at a very young age.
He is the highest specialist in Vedic Philosophy, Mantra Yoga, Bhakti Yoga, Sanskrit, Changings, Fire Ceremonies & Meditation. He plays mostly all traditional Indian instruments such as table, harmonium, mridangam, happy drum, hong.
His incredible voice and musician,s abilities will lead you to the very heart of Bhakti Yoga,s state. His deep knowledge of ceremonies and Sanskrit will help you to understand the reality. His wisdom and patience will show you the way to self-realization.
YOGI SIMON GILL, INDIA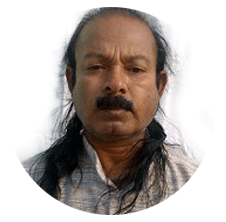 My name is Yogi Simon Gill. Since childhood, my personal interest was to know the truth about "The Universe". "The supreme power" or nature. I had a constant whole hearted desire to study thoroughly the Ancient Indian Scripture like, VEDAS, UPNISHEDAS, PURANAS and many other holy writings, as scripture provide us knowledge.
On 10th August 1988, I had first arrive in Rishikesh for spiritual study. At this time I was working Delhi in a multinational company as an assistant manager with a very attractive salary package. My target was to complete the spiritual study which was only for one year and then after I was to rejoin my profession. After a year I could not go back and its been over 30 years since I left. All these years passed and I'm still in Rishikesh, in the foothills of the Himalayas, practicing, experiencing, teaching & still learning spirituality and Yogic Science. This sacred city is very well known for its spirituality and for spiritual study.
Under the guidance of my spiritual teachers, in addition to Indian scriptures, I also studied the Holy Bible, Christianity, Judaism, Buddhism, Sikhism and many other philosophies and theologies I became a yogi through living and studying under the accordance of yoga. I lived the life of a traditional yoga for 12 years with my spiritual masters, living in different parts of the Himalayan range. Under the love and kind guidance and life time experiences of my gurus I learned many types and styles of yoga, the yoga sciences and therapy, meditation, and Ayurvedic medicine.
YOGI PREM ARYA, INDIA
Born in a traditional Indian family, Prem has simplicity in his blood. He was first introduced to yoga in his school. After completing his graduation in arts, he got the opportunity to work in various fields. But he was not able to find satisfaction in his work. This raised a question in his mind- what is the purpose of his existence? It tempted him to find the answers about his existence.
He left his home and went to the divine land of Haridwar, Patanjali Yogpeeth Ashram. In Patanjali he studied the divine language Sanskrit as a part of vedic education.
That was the turning point in his life, from where he started his journey in the field of yoga. His yogic journey completely changed the way he used to live. It also inspired him to learn the advance and new techniques of yoga, such as aerial yoga, acro yoga, etc.
With the passage of time, practicing yoga, he gradually developed interest in meditation. Due to this special interest in meditation, he not only expanded his yoga teachings to mental & physical level, but also to the spiritual level.
DR. SUMIT SHARMA, INDIA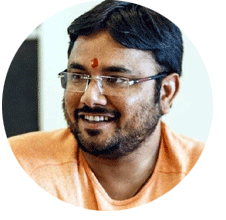 Dr. Sumit Sharma, Rishikesh, India is expert in the field of Physical Therapy and posture imbalance and sedentary life disorders.
He did his Masters of Physical Therapy in Musculoskeletal Disorders in Orthopedic Branch and diploma in Sports Medicine from West Bengal. He is also a certified Pilate,s trainer from Indian Academy of Fitness Training Mangalore. His simple and contemporary style of delivering deep and practical knowledge of Anatomy and Physiology endear him to his students. He has taught few hundred students from more than 35 countries and he mainly focus on the therapeutic aspects of yoga.
How the different postural imbalance or spinal disorders can be corrected. Since childhood he is leaving around the himlayas in Bali. He has a good knowledge of Ayurveda and good hands on pain relief techniques and also conducted different workshops on yoga functional anatomy, massage therapy, soft tissue release, myofascial release and pain relief techniques. He is a lead teacher in academy of manual medicine.
At present He is working as a Head of Department at Nirmal Ashram Hospital Bali and Chief Physiotherapist at Shiva Cricket Academy Bali. He did his Certificate in Manual Therapy from Capri Institute New Delhi under the guidance of Dr. Deepak Kumar the only Accredited Mulligan Therapy Teacher in INDIA.
He has tremendous experience orthopedics surgeries rehabilitation program. He dealt more than 500 cases of orthopedic disorders and postural disorders